On 6th of June 2022, BGS Global together with EXIMRS Real Estate Corporation organized the first training session in the consulting project of corporate development according to BGS Global Model.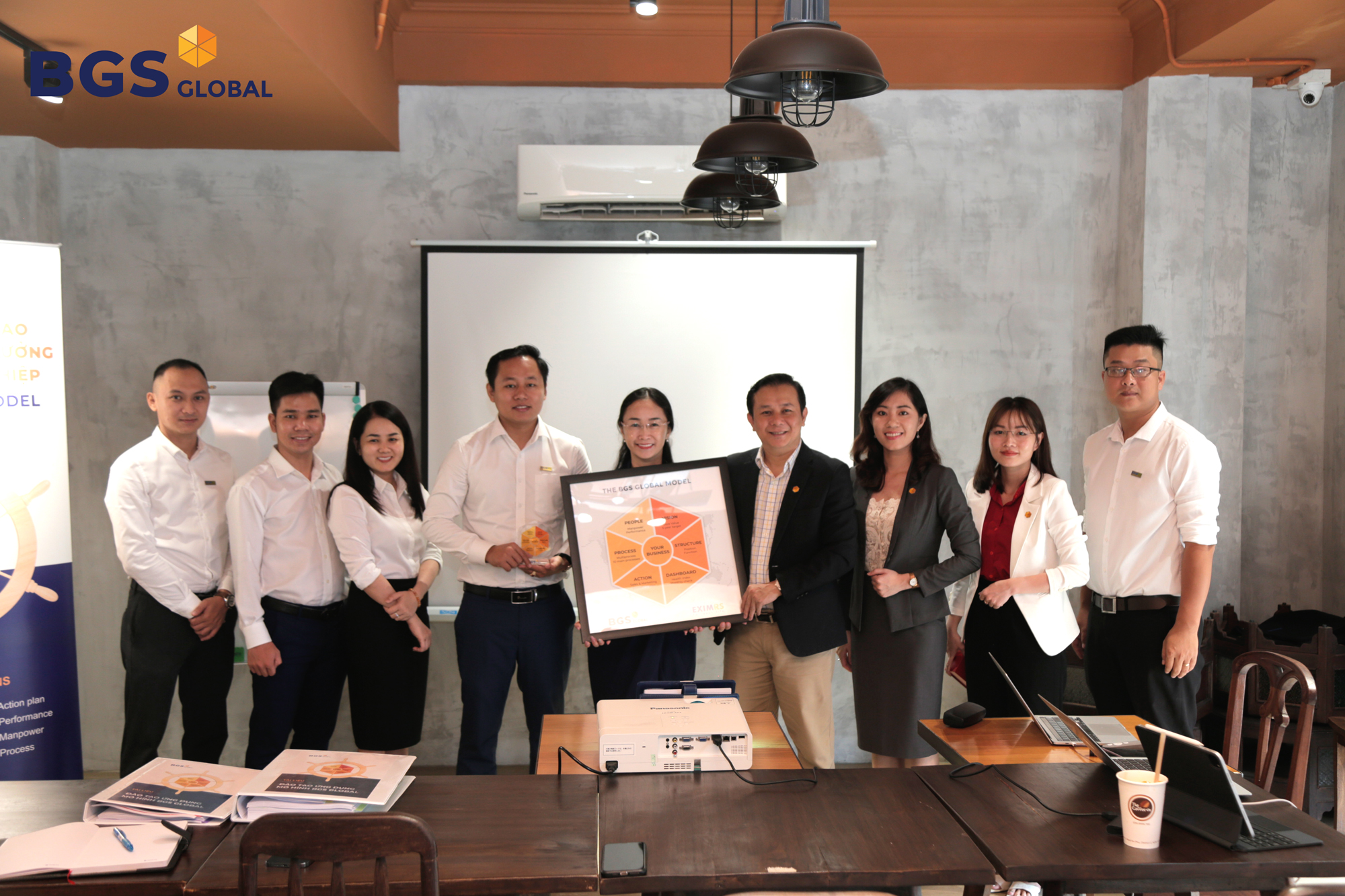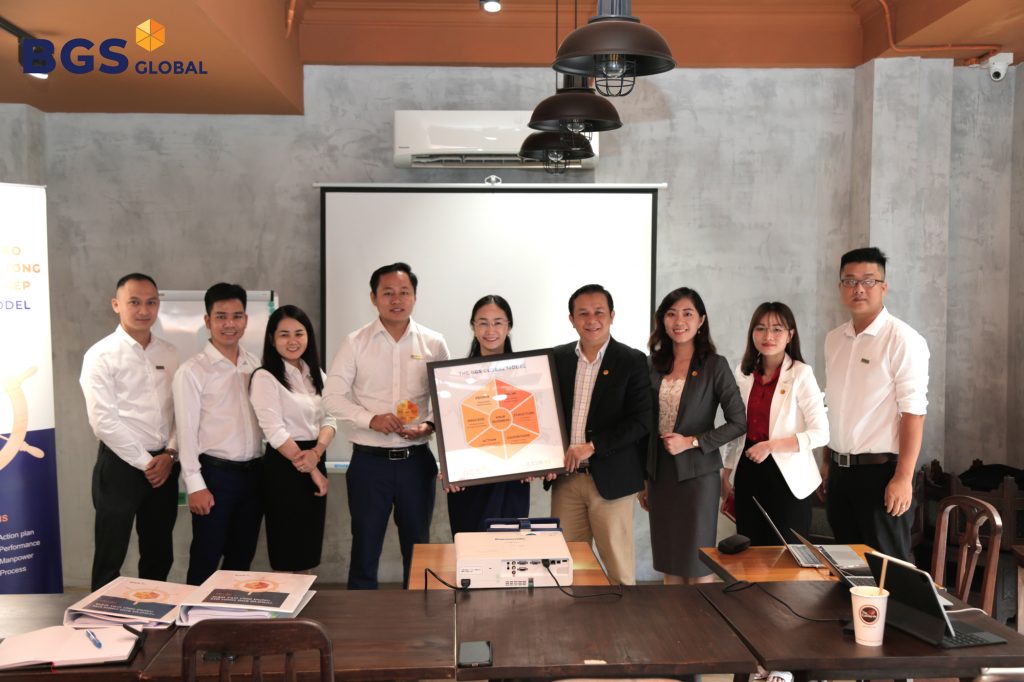 Attending the training, on the side of BGS Global, include:
MBA David Tan Nguyen: BrainGroup Chairman, BGS Global Implementer.
MBA Nguyen Thi Hoang Anh: Director of BGS Global Vietnam.
With other project specialists.
Included on the ExIm RS side are:
Ms. Tran Thi Cam Tu: General Director.
Mr. Cao Duc Chung: Deputy General Director.
With other managers.
To begin with, MBA David Tan Nguyen and Ms. Tran Thi Cam Tu provided information to the project team with the expectation that all members would work together to complete the project.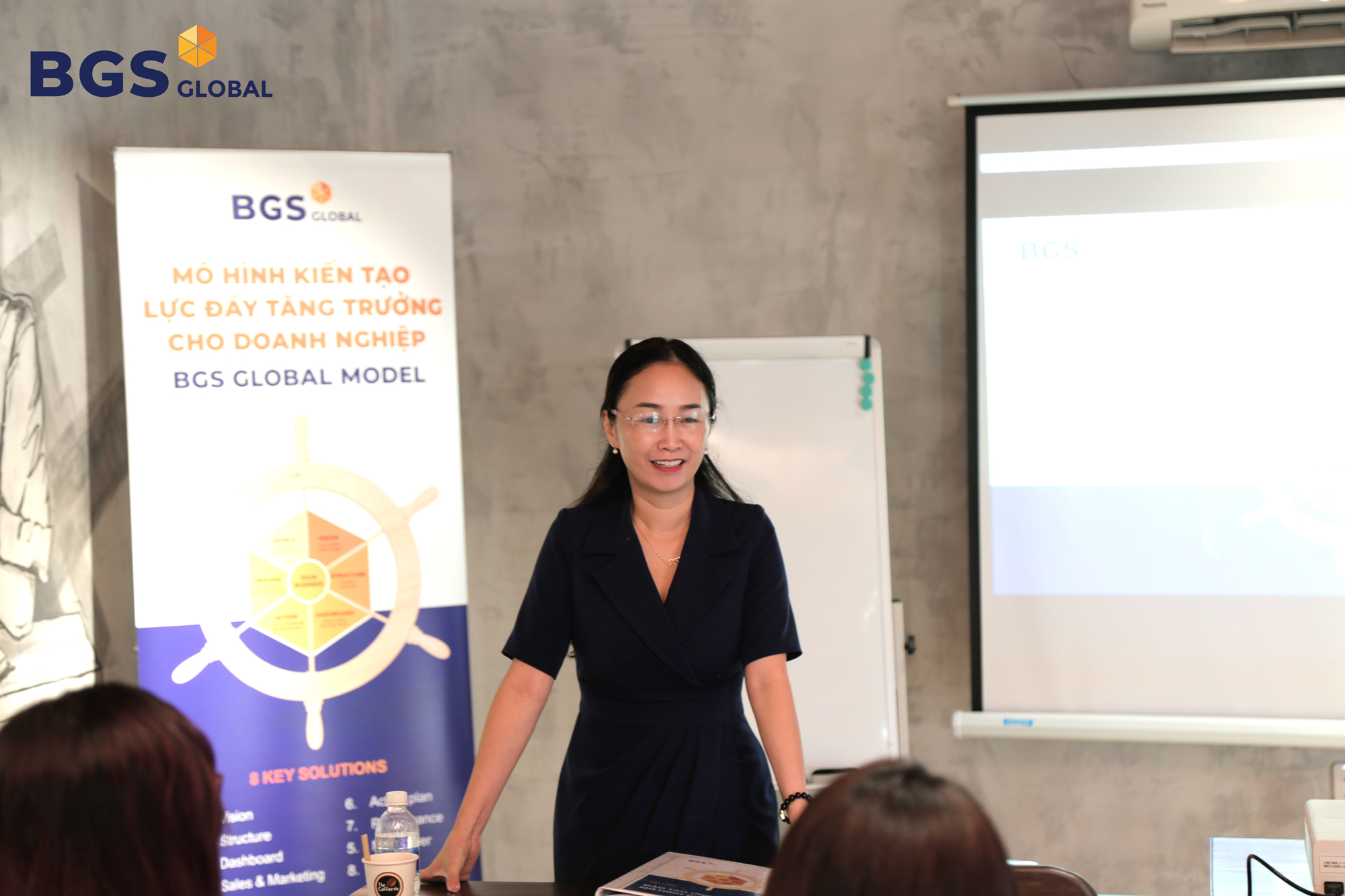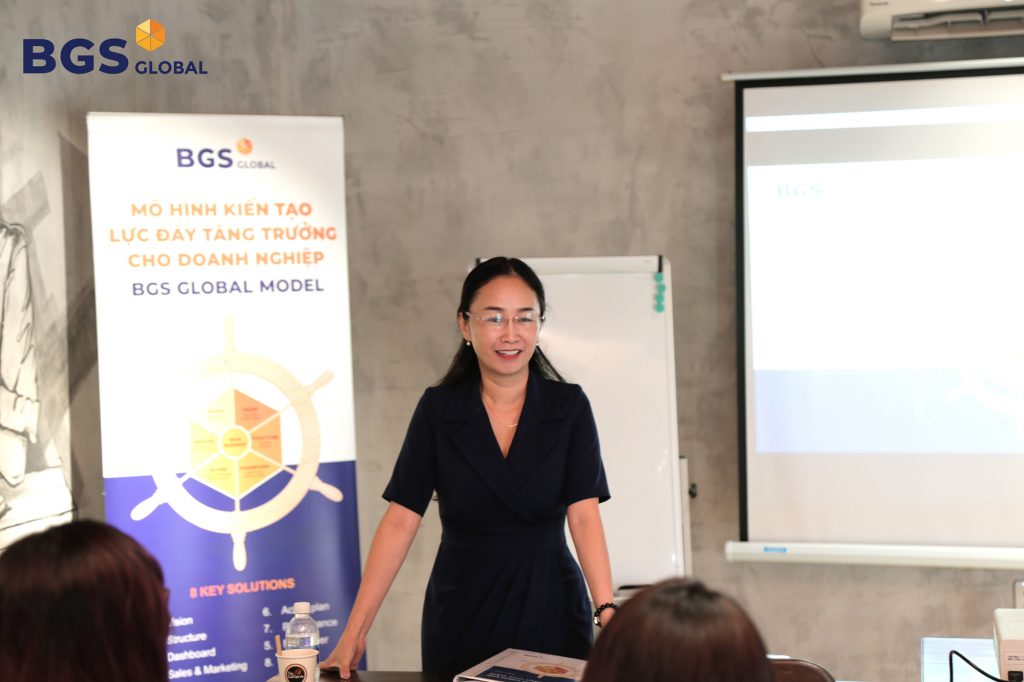 Each project at BGS Global will have a distinct implementer, and from September 6, 2022, until November 6, 2022, MBA David Tan Nguyen will train and coach the BGS Global business development consulting project at EximRS.
MBA David Tan Nguyen will get two training sessions and two coaching sessions on how to apply the BGS Global model during the course of the project's 60 days.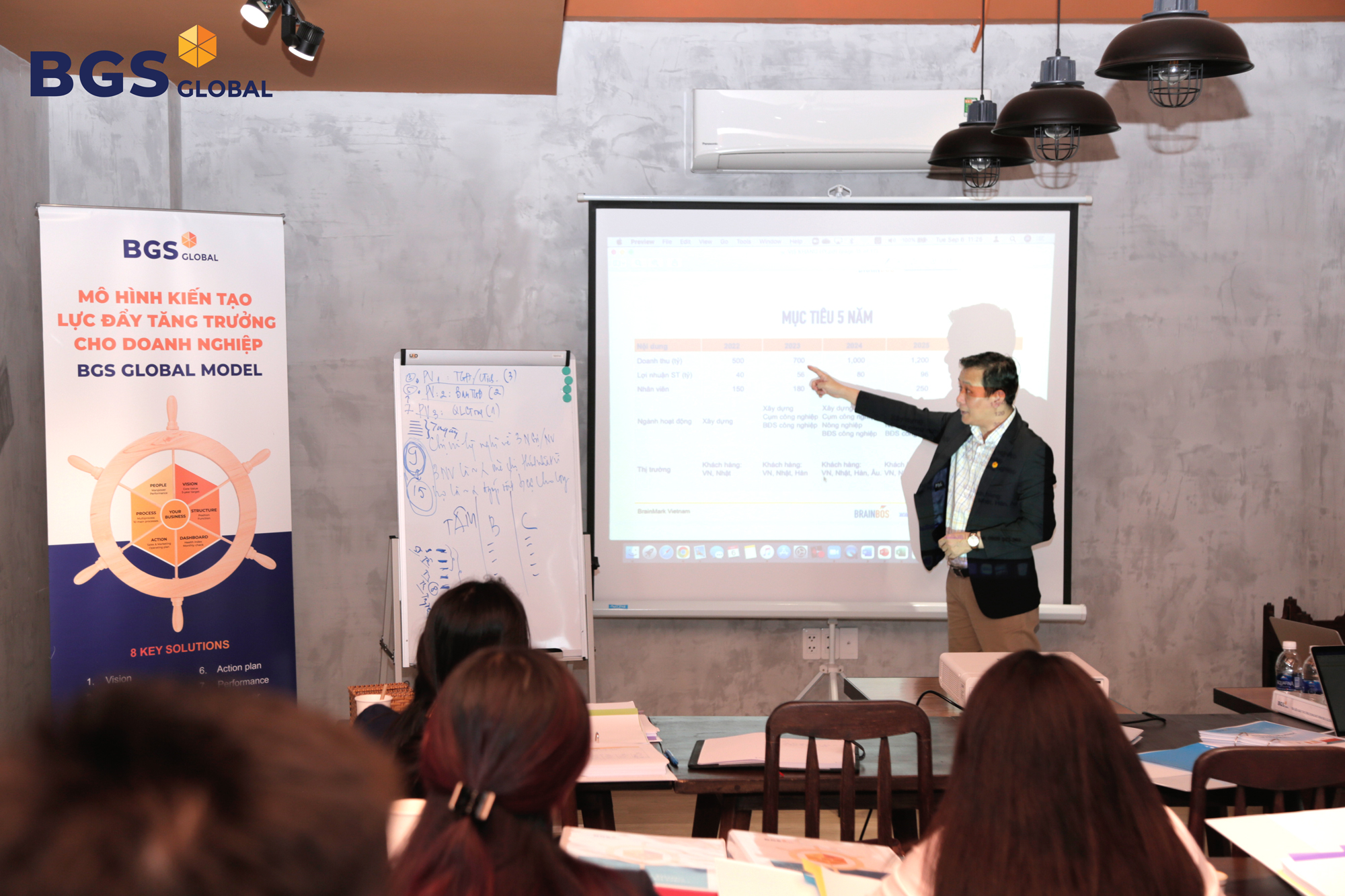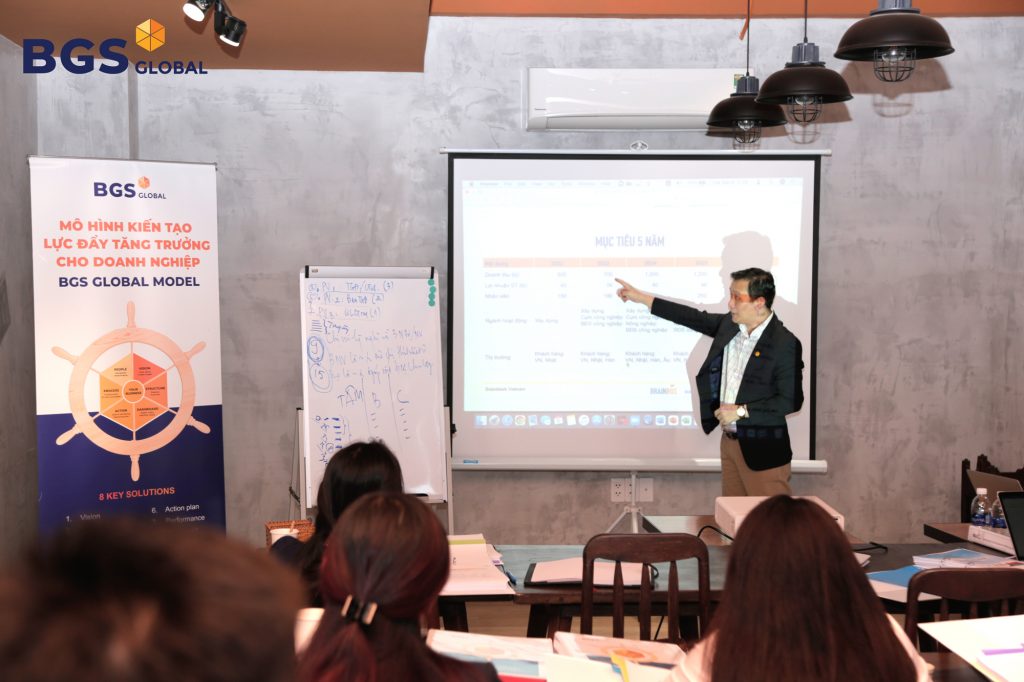 Accordingly, the content of the first training session includes:
Vision.
Structure.
Dashboard.
Process.
In order to enable the project team members to comprehend the implementation approach, MSc. David Tan Nguyen provided both theoretical guidance and practical instruction during the training session. The atmosphere of the training session became more enjoyable and fascinating at the same time as numerous questions and issues were raised and debated together.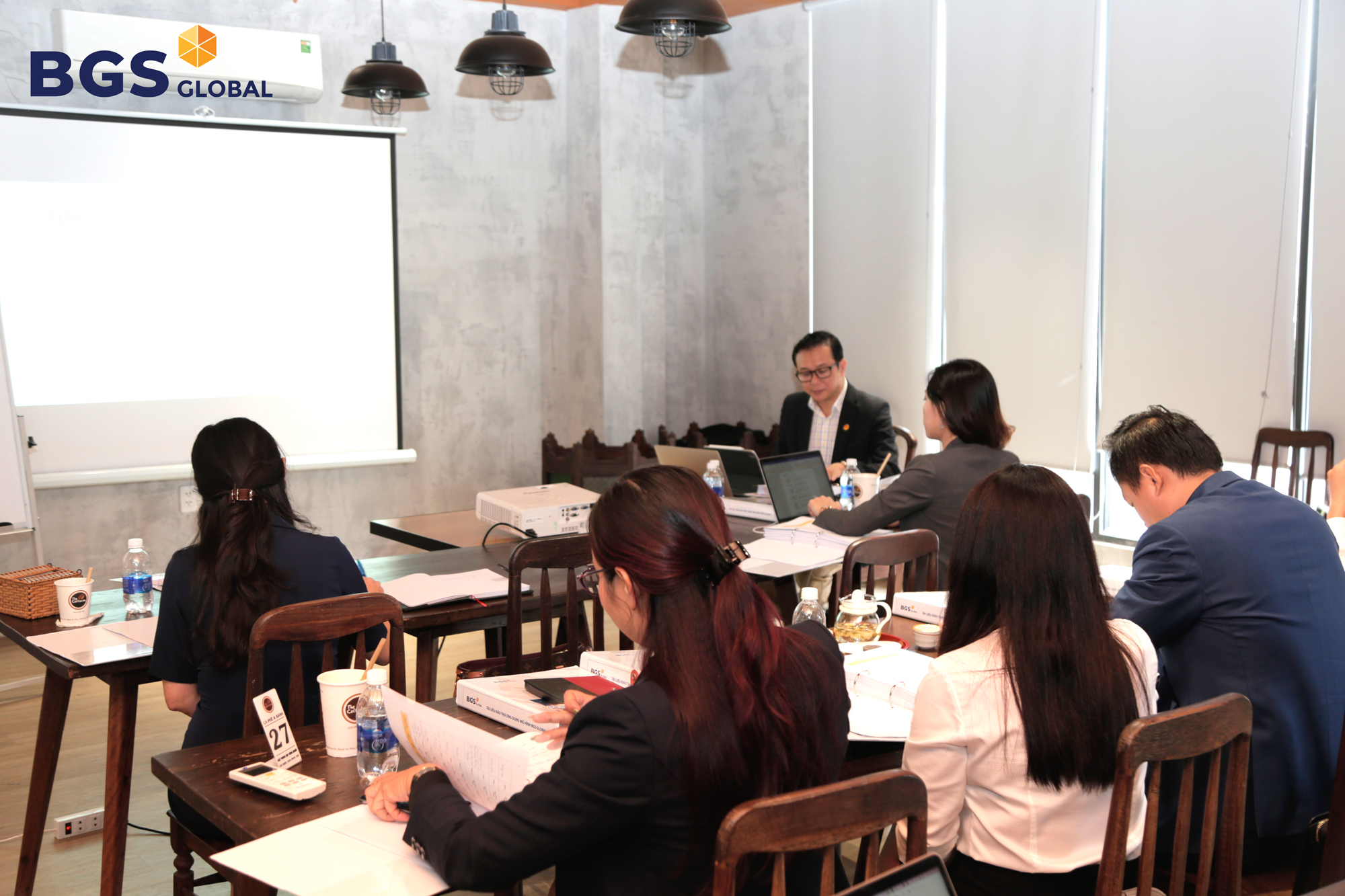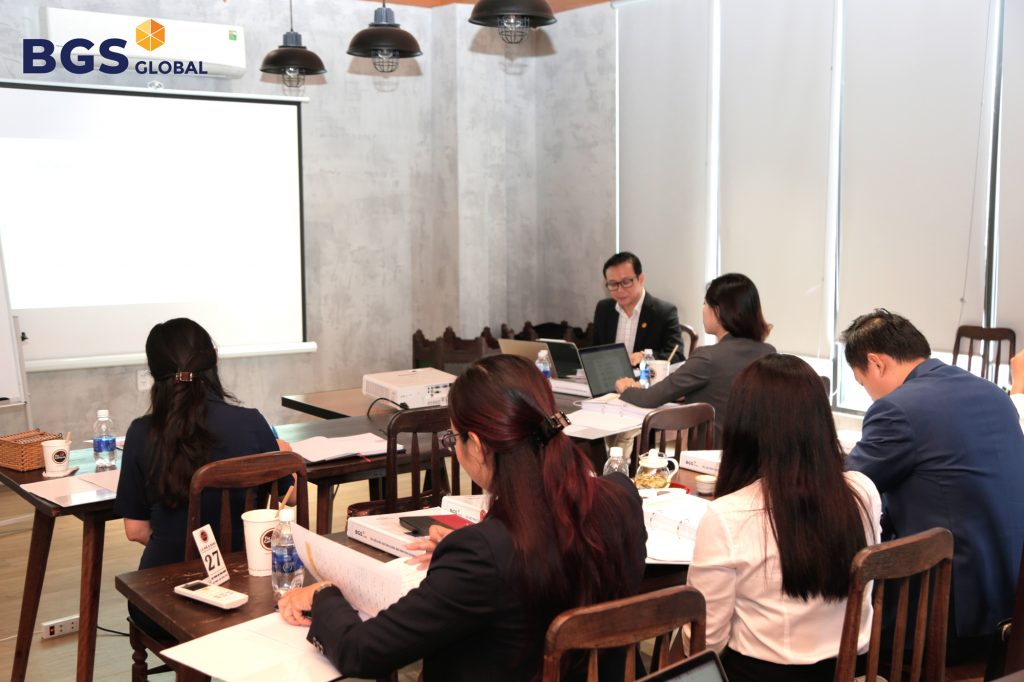 Following the initial session, BGS Global and EximRS will continue to collaborate to train the remaining content, including:
Action plan.
Sales & Marketing Strategy.
Key Performance Indicator.
Human resource planning.
BGS Global wishes the project to be carried out successfully and completed on schedule.
BGS Global.