The signing ceremony for the sponsoring project of consulting 1,000 young startup entrepreneurs according to the BGS Global Model took place at Ton Duc Thang University, in cooperation with BGS Global and Companion Units, on 28th of November, 2022.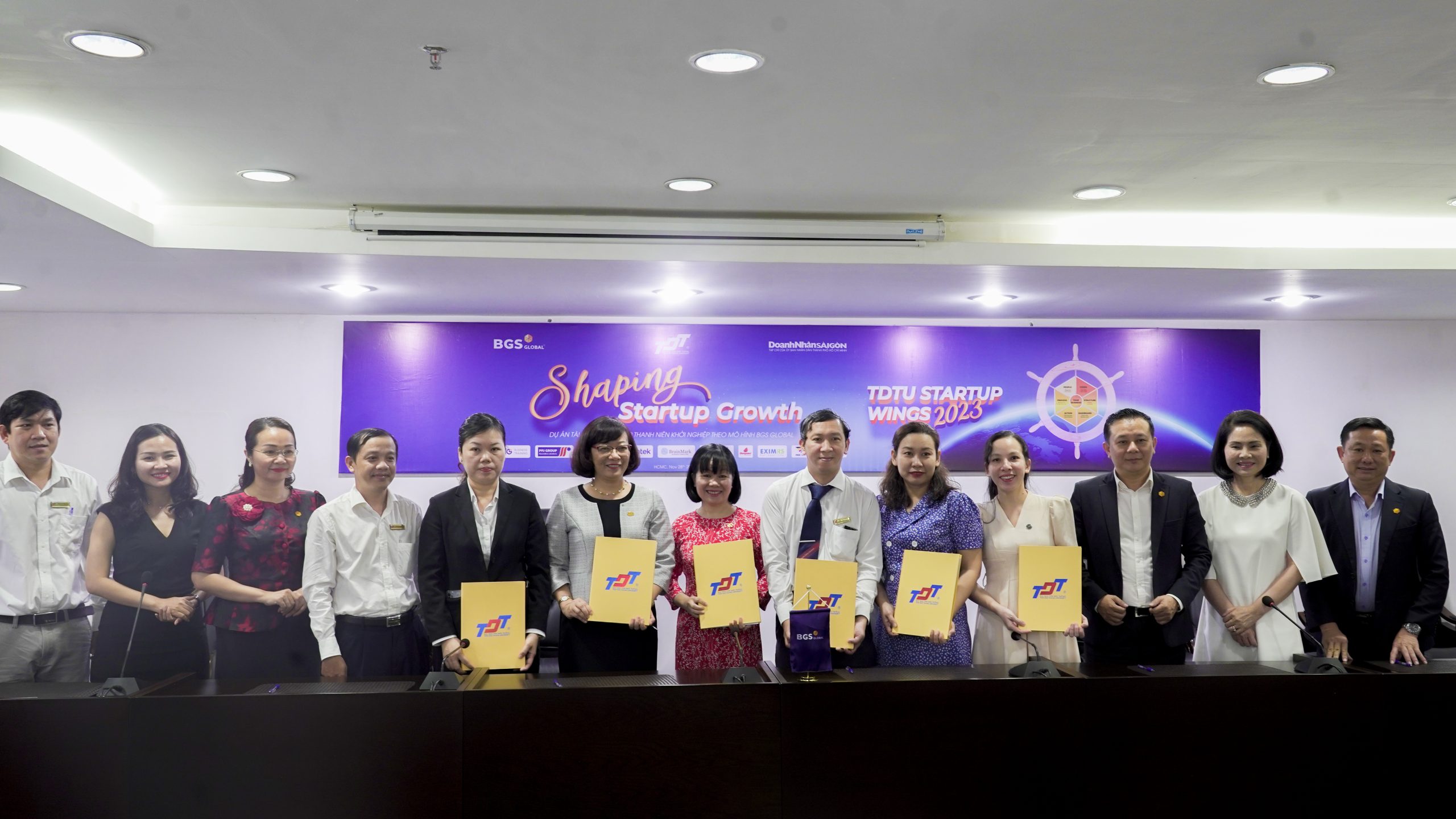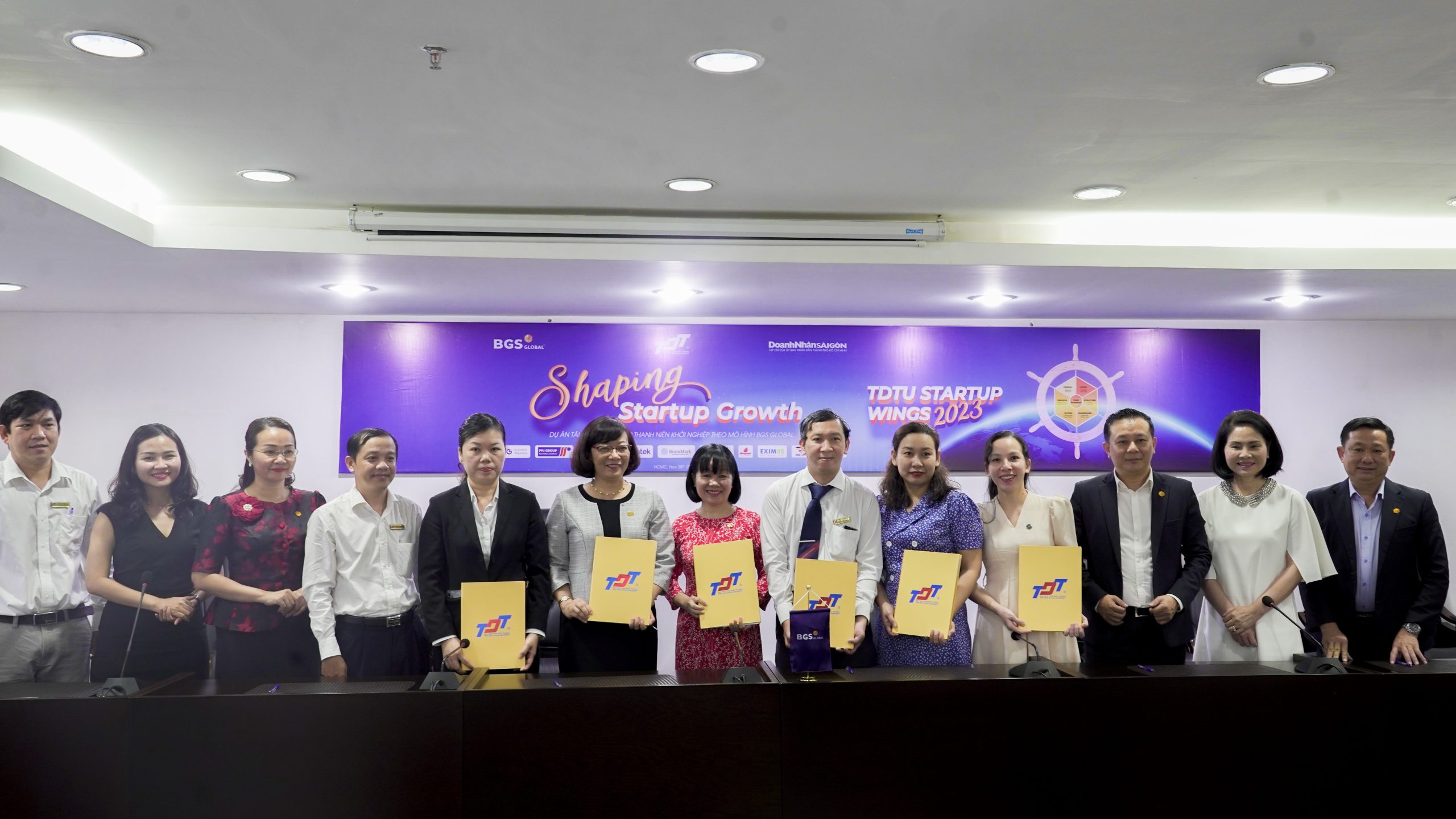 Students' entrepreneurial spirit has developed significantly in recent years, although this startup group's failure rate remains high. One of the most common reasons for startup failure is a lack of experience and the skills that are essential for young entrepreneurs to operate in a corporate environment. As a result, Ton Duc Thang University, in partnership with BGS Global and numerous enterprises, signed the "Project of Consulting 1,000 Young Startup Entrepreneurs Under the BGS Model Global" to support students in gaining more knowledge and practicing the aforementioned abilities.

According to Ms. Nguyen Thi Kim Dung, Deputy General Director of BGS Global, "the sponsoring project of consulting 1,000 young startup entrepreneurs under the BGS Global model aims to help students of Ton Duc Thang University not only receive support and advice from implementers and mentors but also equip themselves with knowledge, skills, and more relationships in the startup process. Furthermore, BGS Global is willing to provide long-term support for feasible projects."

The signing ceremony took place successfully beyond expectations, which marks the fruitful collaborations among BGS Global Vietnam, Saigon Entrepreneurs Magazine, and large companies as well as corporations, thereby confirming the mission of startups that create a driving force for their growth at Ton Duc Thang University in particular and major universities throughout the nation in general.

The project is divided into 4 phases. In particular, Phase 1 will be focused on organizing the seminar "Successful Startups using the BGS Global Model." The BGS Global model is being introduced and trained in startups in Phase 2. Subsequently, Phase 3 provides guidance and advice on each specific start-up plan. And finally, Phase 4 involves investing and mentoring on how to operate an actual business.

The event drew the attention of approximately 200 Ton Duc Thang University students, who had the opportunity to discuss and exchange ideas; more importantly, they had the chance to gain knowledge from realistic experiences of enterprises and industries, thereby strengthening the youngsters' confidence to be more confident in their startup journey.
Source: Tạp chí Doanh Nhân Sài Gòn.https://doanhnhansaigon.vn/khoi-nghiep/dua-du-an-tu-van-1-000-thanh-nien-khoi-nghiep-den-sinh-vien-truong-dai-hoc-ton-duc-thang-1114561.html