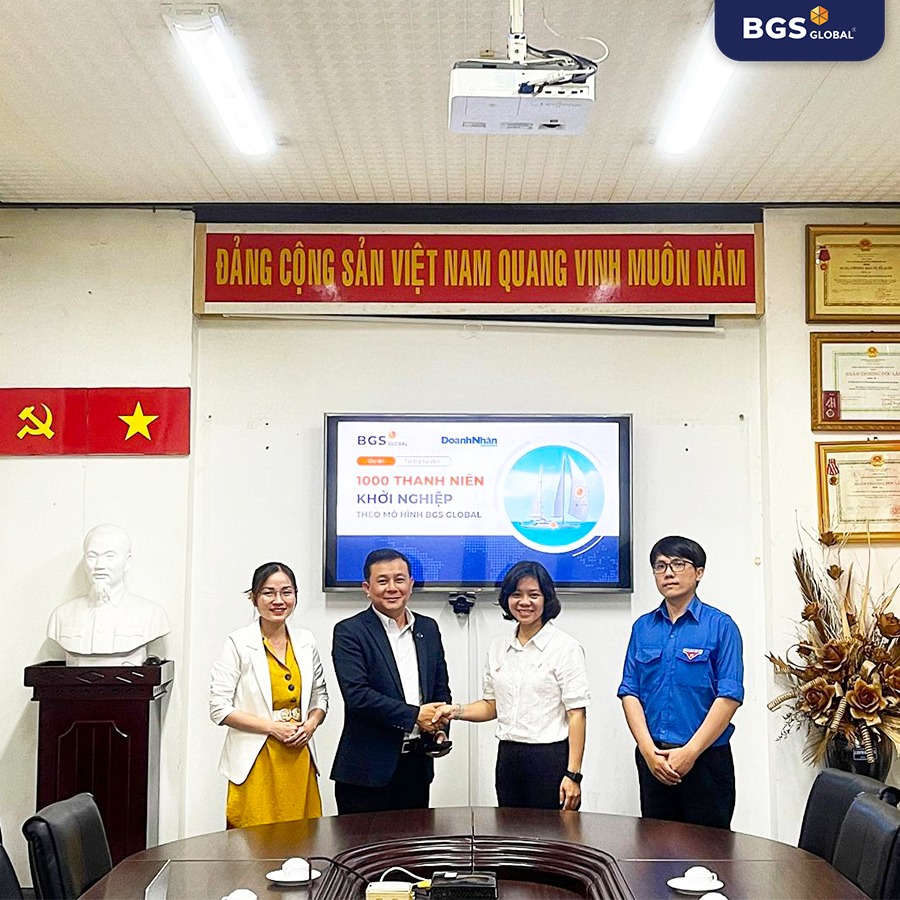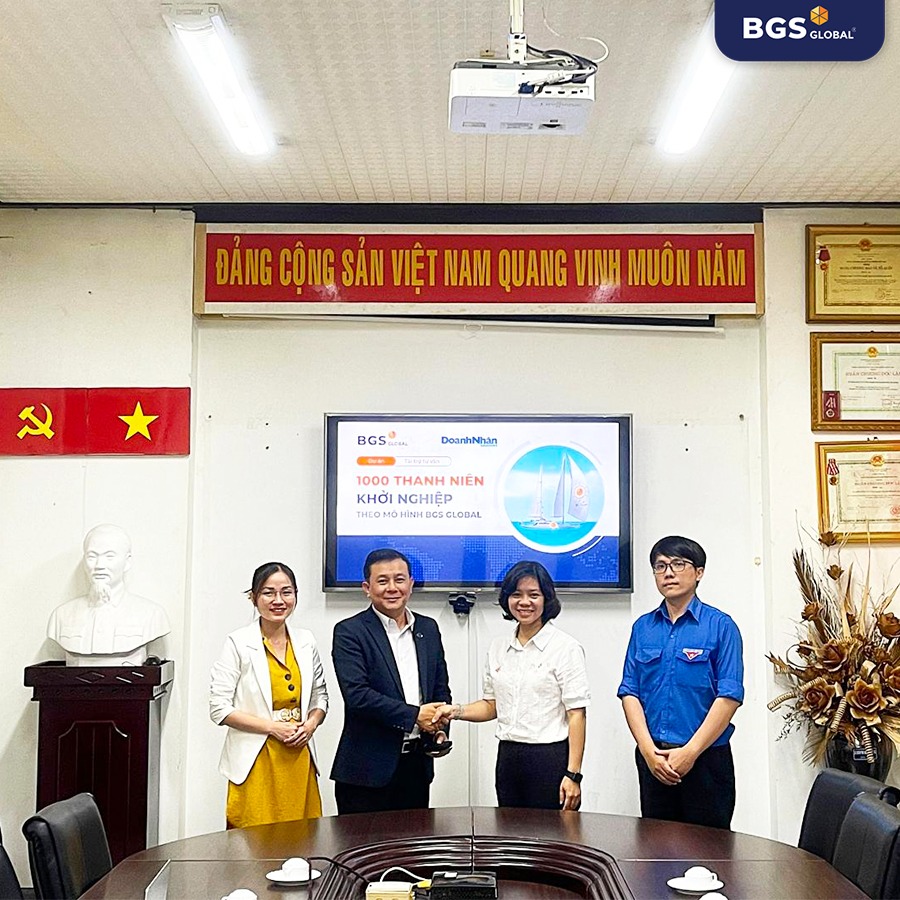 The meeting between the leaders of BGS Global Vietnam and HCMC Department of Science and Technology that took place on November 21st, 2002 is to launch the sponsoring project of consulting 1000 young strart-up entrepreneurs under the BGS Global Model.
With the aim of enhancing young leaders' governance competencies, BGS Global, in partnership with the Saigon Entrepreneurs Magazine, has organized a series of projects in provinces and cities across the nation with Universities, Business Associations, Entrepreneurs Associations, Startup Support Organizations.
This project will have significant implications for the governance competencies of young leaders who had startup projects incubated when they were students at universities or Vietnamese youth at business associations across the country, thereby contributing to the formation of a growth force that allows startups to firmly believe in the business development path.
Representatives of the Department's Board of Leaders attending include:
Phan Thi Quy Truc – Deputy Manager of Technology Management and Market Department;
Mr. Nguyen Anh Dung – Specialist of Technology Management and Market Department;
For BGS Global Vietnam, the Board of Leaders includes:
Mr. David Tan Nguyen – Chairman of BGS Global Vietnam.
Ms. Dang Thi Thuy Phuong – President Secretary.
Ms. Nguyen Ngoc Kim Trinh – A member of BGS Global.
Two parties had a discussion of the sponsoring project titled "consulting 1000 young startup entrepreneurs according to BGS Global" during the meeting.
As previously stated, this project will be proposed and divided into 4 stages:
• Stage 1: Talkshow
Share stories of successful startups.
• Stage 2: Training.
Train how to apply the BGS Global Model in the organization.
• Stage 3: Coaching.
Consult and suggest the actual startup plan in a specific way.
• Stage 4: Investing & Mentoring.
Invest and mentor on how to operate the organization in reality.
The discussion takes place in a harmonious setting and both parties share a common expectation that they can work collaboratively to create an exclusive startup environment for students and Vietnamese youngsters. As a positive result, startups can unleash their abilities and creativity and bring Vietnamese achievements and aspirations to the world.
Following the meeting, the department's leaders' representative would like to express their wishes that will serve as a bridge between BGS Global and numerous incubation and start-up support centers, as well as prestigious universities in Ho Chi Minh City.
BGS Global Vietnam is very delighted to cooperate with the Department of Science and Technology of Ho Chi Minh City on this project.
Let's look forward to the upcoming events organized by UEF and BGS Global!
BGS Global Vietnam.