THE TRAINING PROGRAM FOR BGS GLOBAL EXPERTS
BGS GLOBAL IMPLEMENTER
Join us in creating and flourishing Vietnamese business community by becoming a BGS Global expert.
LET'S JOIN THE COURSE
BGS GLOBAL IMPLEMENTER
Become a BGS Global implementer to accompany businesses on the path to prosperity.
Grasp clearly the business development model of BGS Global.
Enhance training and communication skills for enterprises.
Gain a lot of experience through realistic projects.
Improve communication skills when working with customers.
5 Benefits of the course:
A certificate of The BGS Global Experts
More lucrative sources of income
Joining in consulting projects of BGS global
consulting documents and materials according to BGS Global model.
cooperated and supported by BGS Global if you want to start a business in the field of consulting.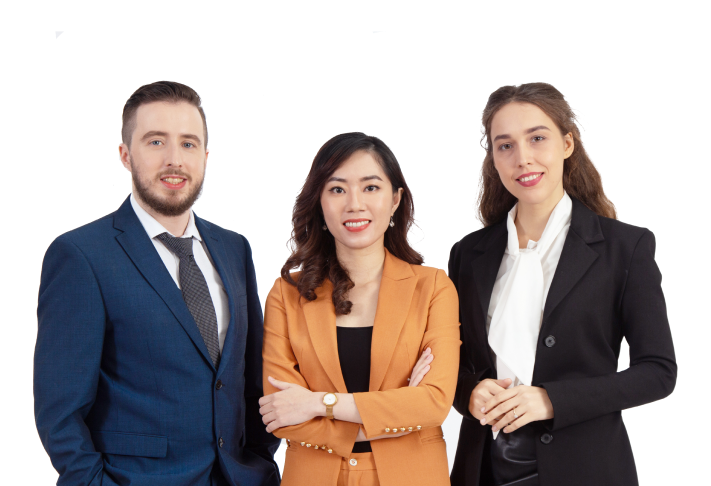 Objects:
over 30 years old.
used to be a manger at any level of management.
interested in consulting and training positions.

Offline Class:
596 Nguyen Dinh Chieu, Dist 3, HCMC
54A Nguyen Chi Thanh, Lang Thuong, Dong da Dist, Hanoi



Tuition fee:
3900USD/ student (including documents and materials)
MODULE 1

CONSULTING AND BUSINESS COACHING CAPACITY

LESSON 1

BUSINESS CONSULTING OCCUPATIONS AND CONSULTING GUIDELINES FOR THE BGS GLOBAL MODEL

Professional values and mission with the development of the business

Successful start-up mindset in the consulting and coaching the BGS Global Expert Portrait

The traits of BGS Global implementer

The process of implementing BGS Global for businesses

PHẦN 2

PROFESSIONAL CAPACITY OF BGS GLOBAL IMPLEMENTERS

Buổi 2

BUILDING THE VISION AND BUSINESS STRUCTURE ACCORDING THE BGS GLOBAL

Build a 5-year vision and goal for the business

Build company and departmental structure

Define a list of position titles

Define departmental functions and duties.

Lesson 3

BUILDING HEALTH INDICATORS AND SALES & MARKETING STRATEGIES BY THE BGS GLOBAL

Analyze the current state of business health

Build a set of business and departmental health indicators

Define customer insights, creative products

Build distributional channels and marketing strategies

Lesson 4

BUILDING ACTION PLAN AND WORK EFFICIENCY ASSESSMENT.

Define company and departmental goals.

Develop a strategy to achieve your goals.

Develop a departmental action plan.

Develop departmental budget plans.

Building company BCS-KPI, departmental BCS-KPI, personal KPI.

Lesson 5

BUILDING PROCEDURES SYSTEM AND HUMAN RESOURCES BY THE BGS GLOBAL

Build inter-departmental coordination and major processes

Analyze Digital transformation analysis and technology orientation

Define the staffing plan, recruitment efficiency analysis

Plan staff training.

Module 3:

BUSINESS CONSULTING AND TRAINING PRACTICE

Lesson 6

TRAINING PRACTICE AND PROJECT CONSULTANCY

Practice training according the BGS Global model

Lesson 7

PRACTICE TRAINING AND PROJECT CONSULTANCY

Practice introducing the BGS Global model to businesses

Lesson 8

PRACTICE TRAINING AND PROJECT CONSULTANCY

Practice introducing the BGS Global model to businesses

Lesson 9

TRAINING PRACTICE AND PROJECT CONSULTANCY

Practice consulting and implementing BGS Global projects.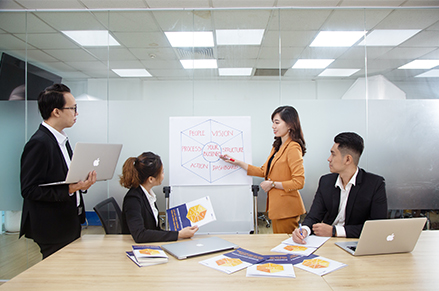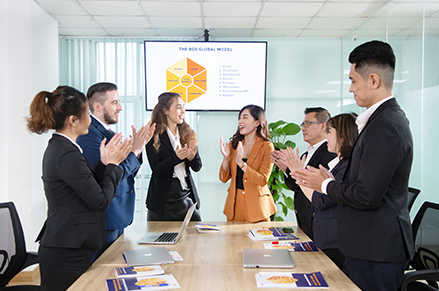 COURSE

THE COURSE SCHEDULE

THE COURSE OPENING DATE

Implementer 05 – Offline

Aug 27th 2022

Sat - Sun: 8:30 - 16:30

Implementer 06 – Offline

Oct 29th 2022

Sat - Sun: 8:30 - 16:30
HỌC PHÍ ƯU ĐÃI
800
USD / HỌC VIÊN
(đã bao gồm Tài liệu học tập)
Mr. Truong Quoc Bao
He is an expert in the field of Marketing, sales and customer services with a modern, practical and useful approach. With more than 20 years of practical experience working at large companies and corporations such as: Acecook Vietnam, Sao Mai Group, Anpha Petrol Oil and Gas Group, Mekovi Group, Hung Hau Holding, AP Saigon Petro, etc. In addition, he not only participated in Business & Marketing training at BMG but consulted on brand development and distribution channel development for companies in Vietnam market. He is well regarded for his knowledge and practical experience, as well as for his ability to recognize market demands and comprehend the challenges facing many modern firms.
MBA. Nguyen Thi Hoang Anh
She graduated with a Master's degree in Human Resource Management. She has more than 10-year experience in HR (human resource) Training and Consulting, Building Management System, Capacity Assessment, BSC-KPIs, 3P Compensation, etc. She participated in consulting projects: DKRA Vietnam, Van Duc Tien Giang, DIC Group, I Buy Beauty, TCM, Bidiphar Pharmaceuticals, Phu (PPJ), Phong Lien, Tratimex, Amber capital, OPC, Thanh Phat, etc. the Director of Business Development is now at BGS Global Vietnam She is a member of the National Startup Advisory and Support Council – The Southern region (VCCI).
DBA. Ho Han Dan
He graduated with a Doctor of Business Administration. He has more than 20 years of experience in Sales & Marketing Management, Corporate Restructuring Consulting, Management System, Branding, etc. He participated in consulting projects: Long Thanh Golf, Dong Tien, Viet Trung, Tan Tien, Hodeco, Phu My Hung, TDC, Ricons, Lixco, Dai Hy Palace, Thang Uy Group, TPL Shipping, Lam Son Sugar Cane Corporation, HCMC Children Hospital, Saigon 3, Green Energy, City Land, TST Tourist, Viet Tien, Belluni, AST, Danh Khoi Company, New Viet Dairy, ADI Joint Stock Company, Cat Tuong corp , NFC Company, Huynchi Company, DIC Group, DAT Engineering, Tratimex, Amber Capital, OPC Pharmaceuticals, Bidiphar Pharmaceuticals, Khang Hy Construction, etc. Currently, he is the CEO of Quoc Dinh Cosmetics. The teaching experts of fields at BrainGroup.