On the morning of March 1st, 2021, BGS Global organized a young leadership training program with BMG Leadership Institute at the company's office.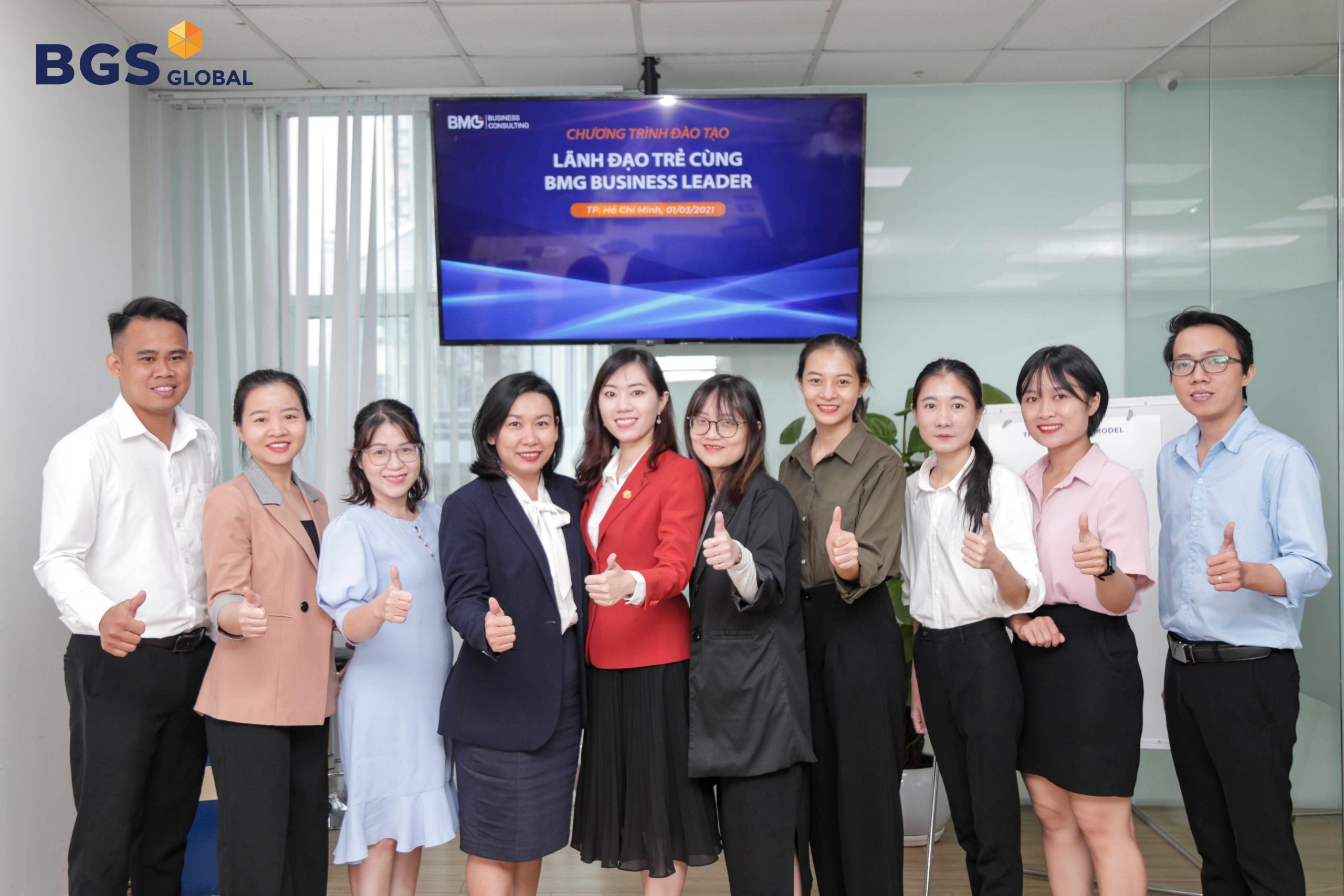 The program attracted the participation of nearly 10 special attendees who are managers at BMG Leadership Institute.
The training expert in this program is Ms. Nguyen Thi Hoang Anh – Business Development Director of BGS Global.
At the beginning of the training session, Ms. Hoang Anh introduced the BGS Global model. This is a business development model from the United States that drives the growth for small and medium businesses through 6 Key Components and 8 Key Solutions that create the value of a business.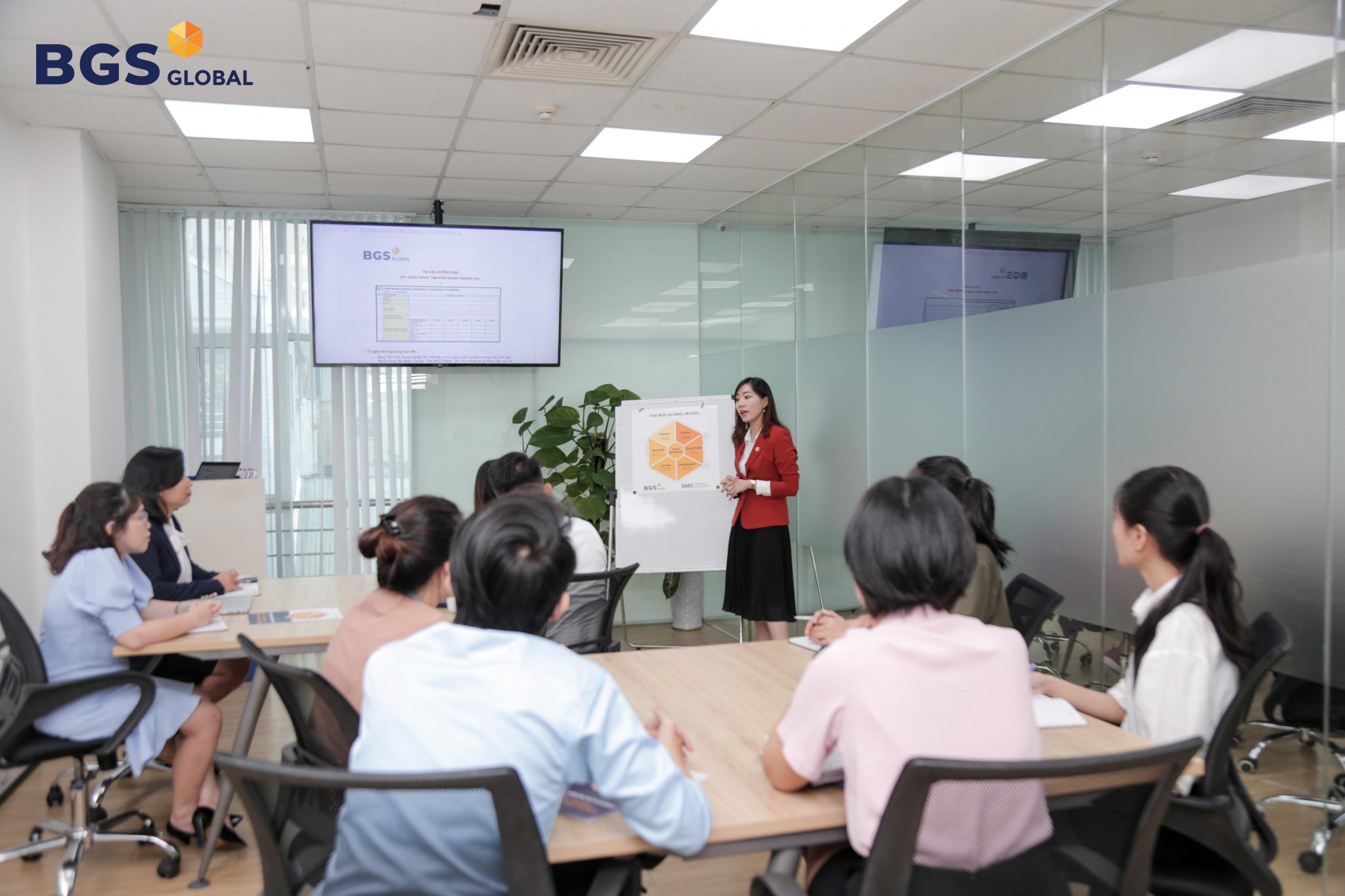 Also, the managers were trained on how to deploy and apply 8 Key Solutions including: Vision – Structure – Dashboard – Sales & Marketing and sales) – Action Plan – Performance (BSC/KPI) – ManPower – Process.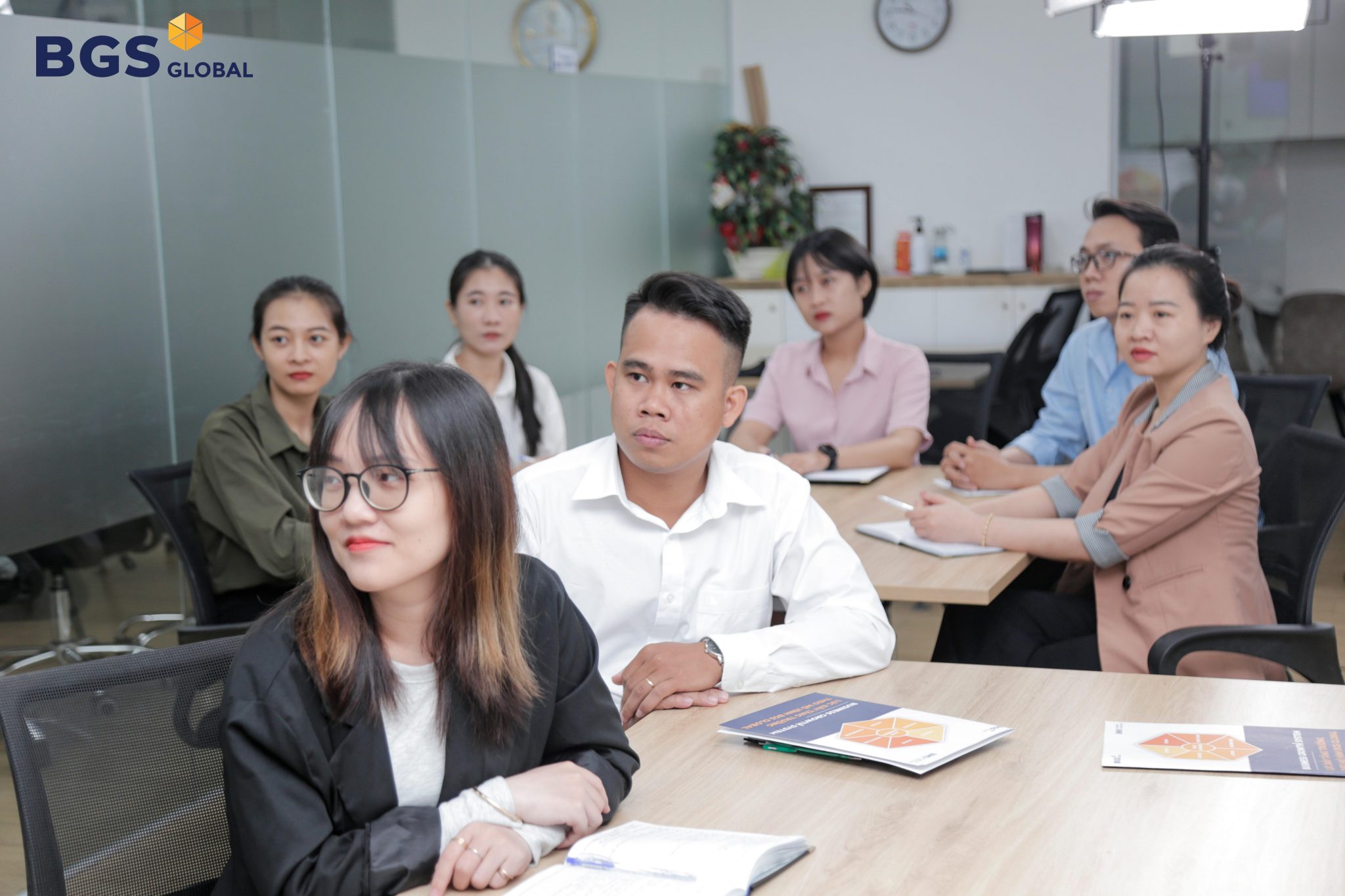 The training session took place in a lively and fun atmosphere. The managers seem to be much interested in the business development model of BGS Global because of the positive outcomes it brings to small and medium enterprises. Thus, during the training session, the participants raised a lot of discussion questions with the aim of having a better understanding of the model as well as the application method of the BGS Global model.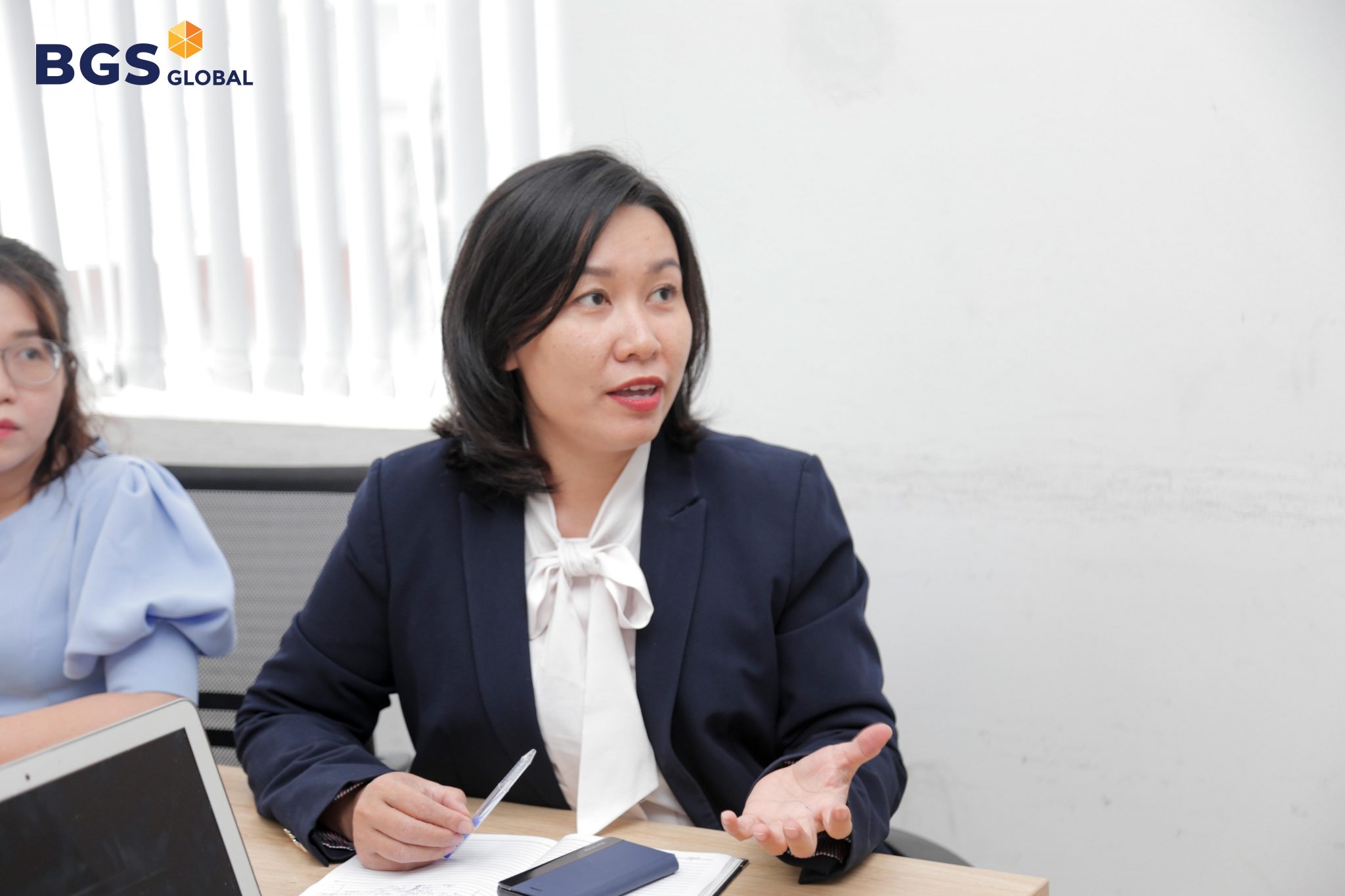 At the end of the training session, with the knowledge of the BGS Global business development model, BMG Business Consulting expects the managers of BMG Leadership Institute to be more and more confident on the path, which operates and develops the business with BMG in the near future.
BGS Global.