On the first day of February 2022, BGS Global held an internal meeting on the implementation of a plan to support 1000 Vietnamese small and medium-sized enterprises to develop again after a long period of social distancing because of the Covid-19 pandemic.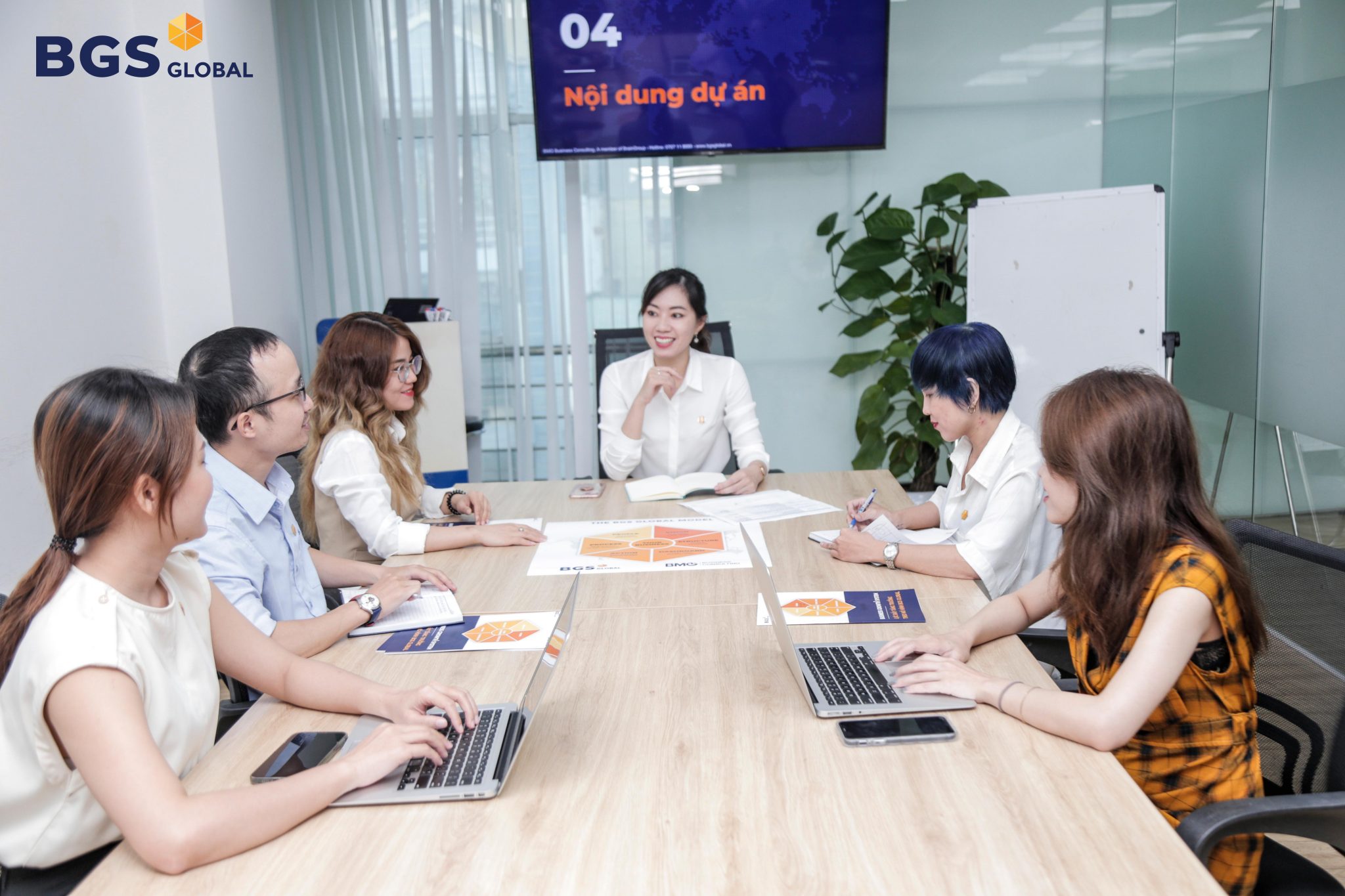 Participants in the meeting included Ms. Nguyen Thi Hoang Anh – Business Development Director of BGS Global and the staffs who are in charge of implementing the model that drives business growth BGS Global.
The reason that BGS Global implements this plan is because, with over 15 years of experience in the domain of business development consulting, BGS Global's experts have found that the majority of small and medium enterprises in Vietnam face a wide range of limitations in developing and boosting business growth as following:
The 5-year vision is not specific and does not follow the vision.
Structure is not clear, overlapping, lack of accountability.
Revenue did not meet company's expectations.
Human resources have not assigned the right people for the right jobs.
The management system is imperfect and lacks synchronization.
The lack of health dashboard for company and departments, which makes it unable to control business performance.
More importantly, the period between 2020 and 2021 is a long time for Vietnamese businesses and the world to make efforts to maintain the business to overcome difficulties which they suffered from the crisis of the pandemic.
With the mission to bring advanced and practical management solutions to support Vietnamese small and medium enterprises to solve the problems mentioned above. BGS Global team decided to implement a back-up plan for 1000 Vietnamese small and medium enterprises through the business development model of BGS Global, which is original from the United States.
During the meeting, Ms. Nguyen Thi Hoang Anh – Business Development Director of BGS Global cleared up all queries of employees about the challenges and problems that may be encountered in the process of implementing the BGS Global model for small and medium enterprises.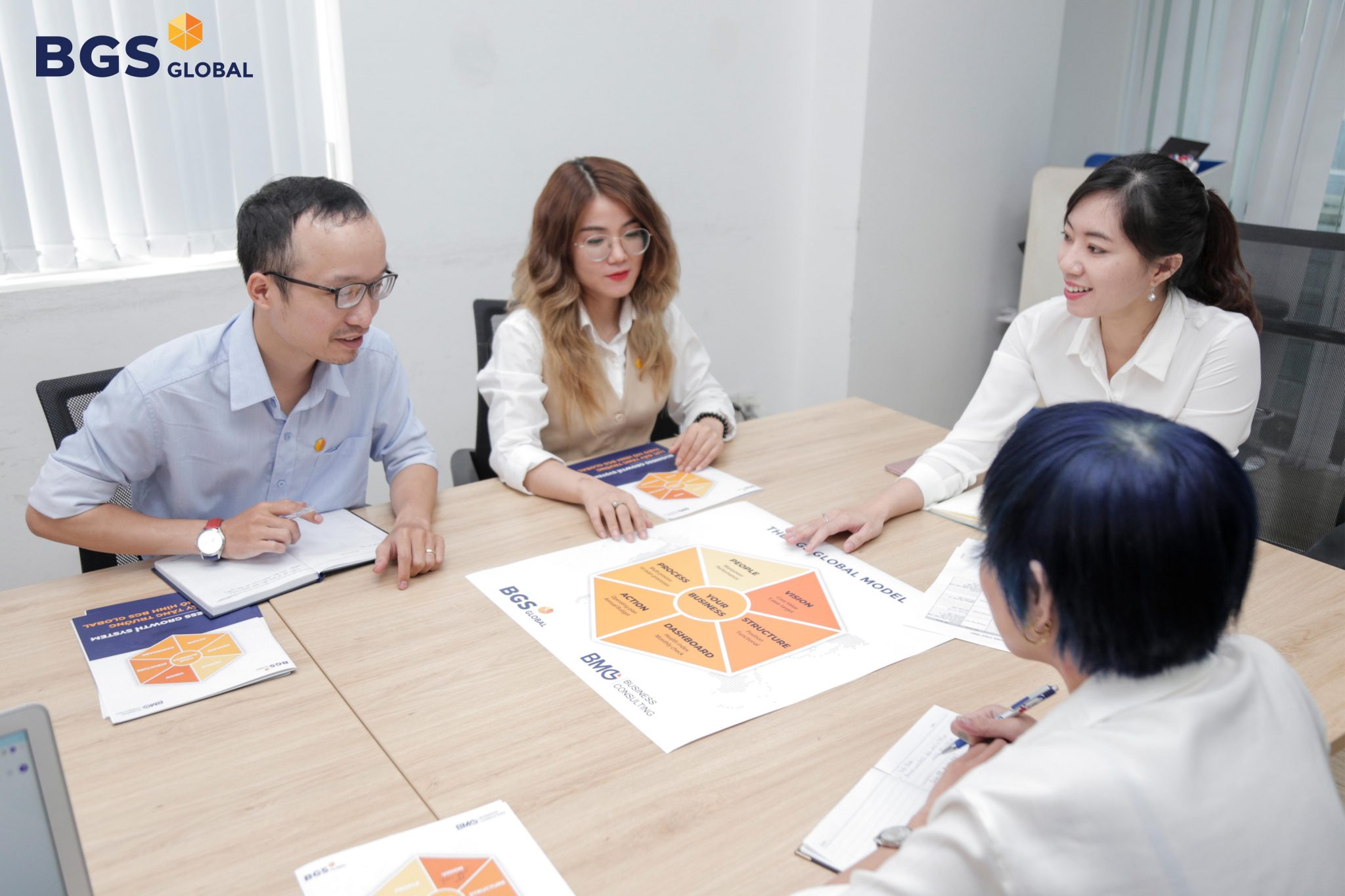 After the meeting, all of them felt so excited about the project, and hoped that the project could be successful, bringing productivity and efficiency to small and medium enterprises in the process of business development and growth.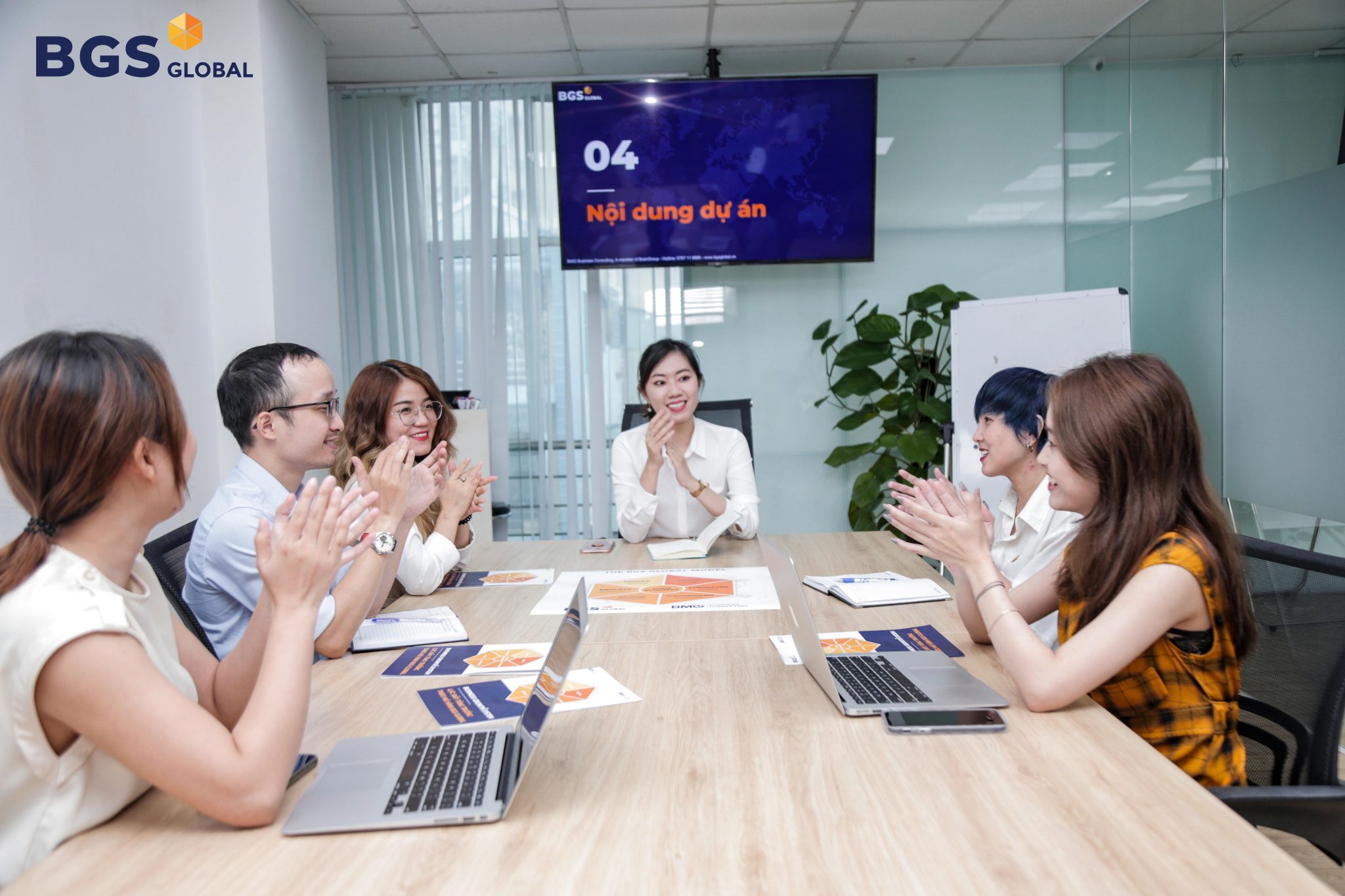 BGS Global.