On March 26, 2022, the SME Leaders Talk series came back to the third episode with the theme: "The return of Vietnamese SMEs after the pandemic – chance or challenge".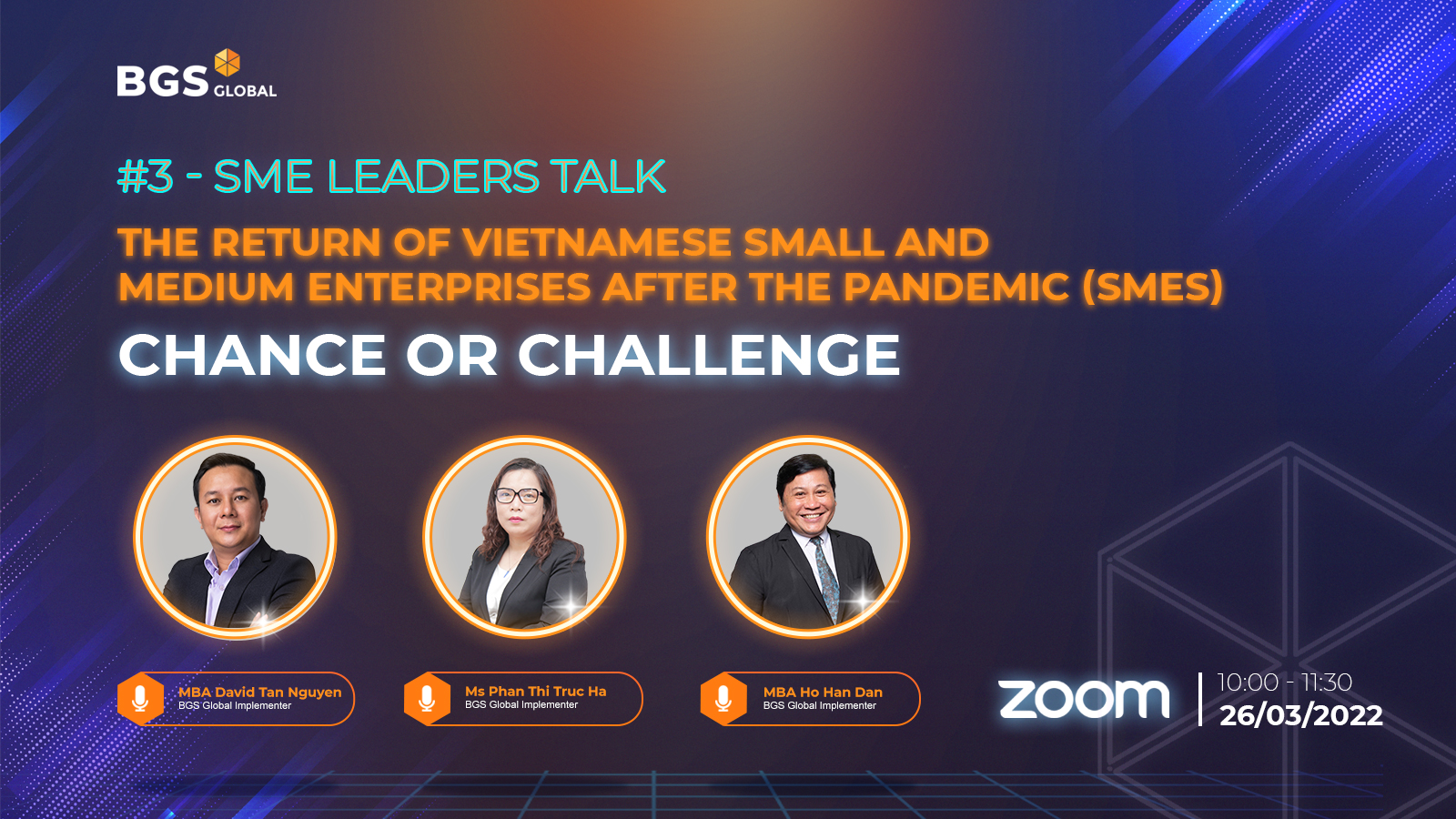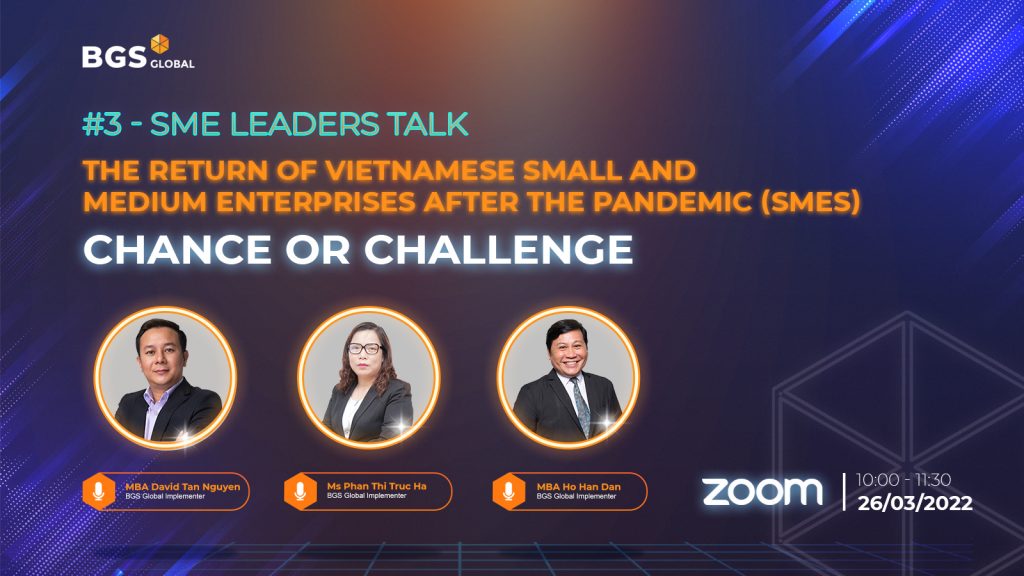 Experts participating in the workshop include:
MBA. David Tan Nguyen: more than 20 years of consulting experience in Corporate Restructuring, Human Resources, BSC-KPIs, 3P compensation, Management System, Brand, Sales & Marketing. Chairman of BrainGroup, Chief Strategy Officer of BrainMark Vietnam.
Ms. Phan Thi Truc Ha: Over 15-year experience in the field of Human Resource Management, Building Management System, Capacity Assessment, BSC – KPI, 3P compensation, etc.
Dr. Ho Han Dan: More than 20 years of experience in Sales & Marketing Management, corporate restructuring consulting, Management System, Brand, CEO of Quoc Dinh Cosmetics.
Although many businesses had to cut down their size or even went bankrupt during the long time of the Covid-19 epidemic, there were companies that maintained or even developed strongly. So what are the reason?
The above question was discussed and shared by experts in nearly an hour at the workshop. Accordingly, the Covid 19 pandemic is both an opportunity and a challenge for small and medium enterprises. Businesses that adapt and quickly adjust action plans, Sales – Marketing policies, personnel adjustments, etc. They are capable of maintaining during the time of quarantine, even some scale expansions for some businesses thanks to the change of business formation, plan to customers' approach.
However, after the end of the quarantine, businesses' operations and activities return to normal, businesses need to have a preparation plan to be able to cope with the society changes in different phases.
The following part of the workshop was the Q&A session, the participants raised a lot of questions to BGS Global experts about how to recover the business after a long time affected by the pandemic of Covid 19, and how the management system should be rebuilt?
After more than 2 hours, the seminar #3 SME Leaders Talk "The return of Vietnamese SMEs after the pandemic – a chance or a challenge" has ended successfully. See you in the next episode of the SME Leaders Talk series.
BGS Global.