On June 9, 2022, BGS Global held an internal meeting to implement the project of sponsoring 1000 young startups under the BGS Global model at the company's office.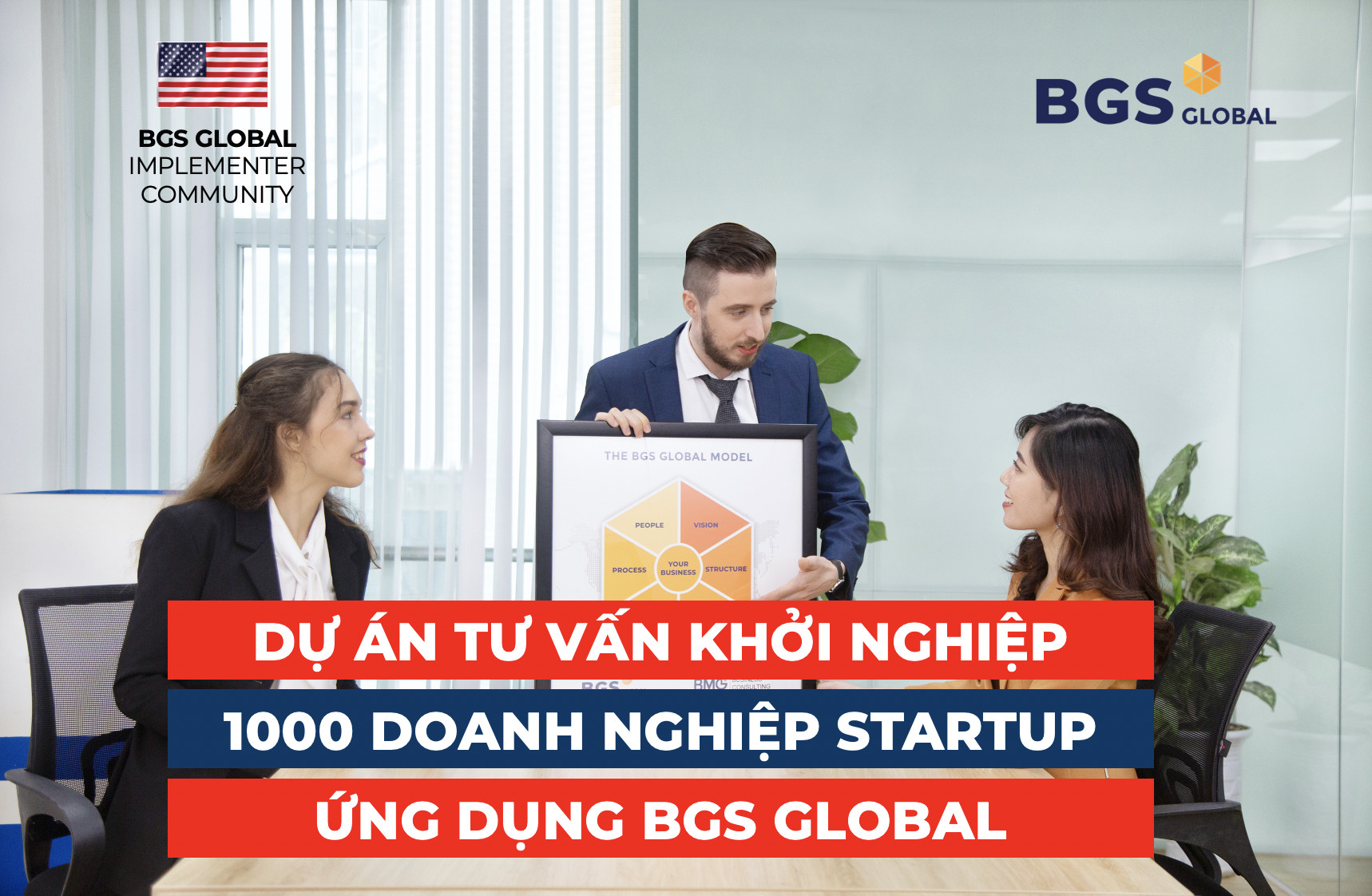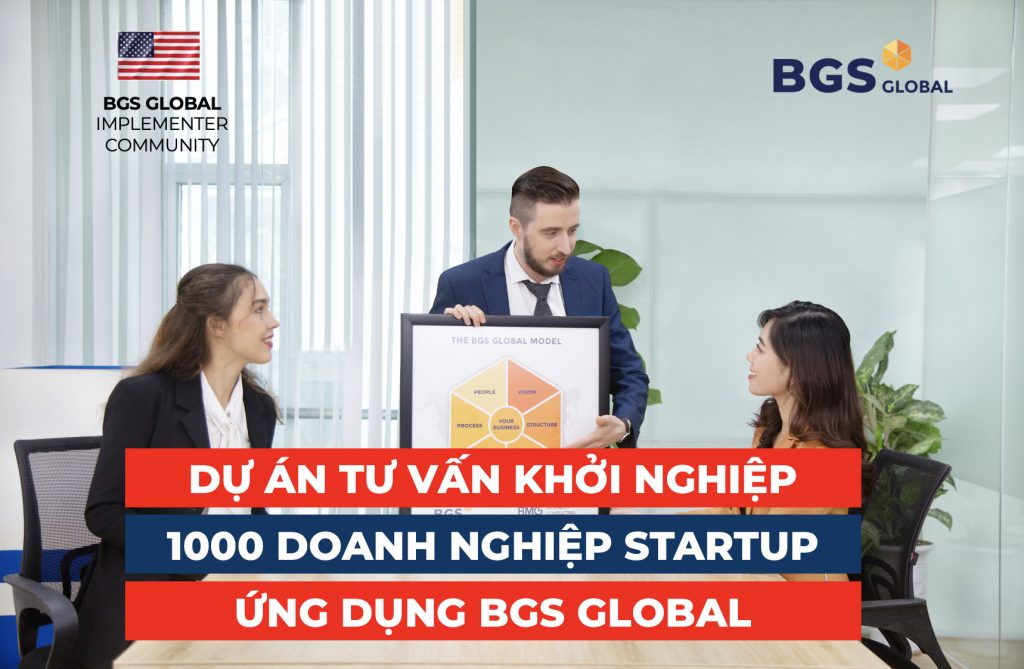 This project was implemented after the BGS Global team had completed the plan to support 1000 Vietnamese small and medium enterprises, and the next target is Startup enterprises.
Participation in the meeting includes:
MBA. Nguyen Thi Hoang Anh – Business Development Director of BGS Global.
Mr. Truong Quoc Bao – BGS Global Implementer.
Ms. Nguyen Thi Kim Dung – BGS Global Implementer.
Mrs. Huynh Thi Thu Hoa – BGS Global Implementer.
And the specialists of the BGS Global team.
At the beginning of the meeting, Ms. Nguyen Thi Hoang Anh explained why startups are the next business that BGS Global supports in this project. In her opinion, startups are businesses that also face similar problems as small and medium enterprises such as:
Revenue did not meet expectations.
Human resources have not arranged the right people for the right jobs.
Unable to control business performance.
Therefore, startups can completely apply the business development model of BGS Global to solve problems encountered during operations and create a growth force.
Next, MBA Nguyen Thi Hoang Anh and BGS Global implementers discussed in detail the implementation plan, and how to help startups understand the BGS Global model and apply it in practice.
After nearly 2 hours of discussion, BGS Global has drafted a preliminary implementation plan. This is just the first meeting to brainstorm together. In the future, BGS Global will organize more internal meetings so that the startup consulting project for 1000 startups applying the BGS Global model is promptly completed and deployed.
BGS Global – Business Growth System Global is a business development model from the United States, creating growth momentum for small and medium businesses through 6 Key Components and 8 Key Solutions that create the value of a business.
6 Key Components include: Vision – Structure – Dashboard – Action – Process – People
8 Key Solutions include: Vision – Structure – Dashboard – Sales & Marketing (Marketing and Sales) – Action Plan – Perfomance (BSC/KPI) ) – Manpower – Process.
BGS Global.