Last Saturday morning (October 30, 2021), BGS Global held the second meeting in a series of the SME Leader Talks with the theme "What should SMEs do after a long period of social distancing".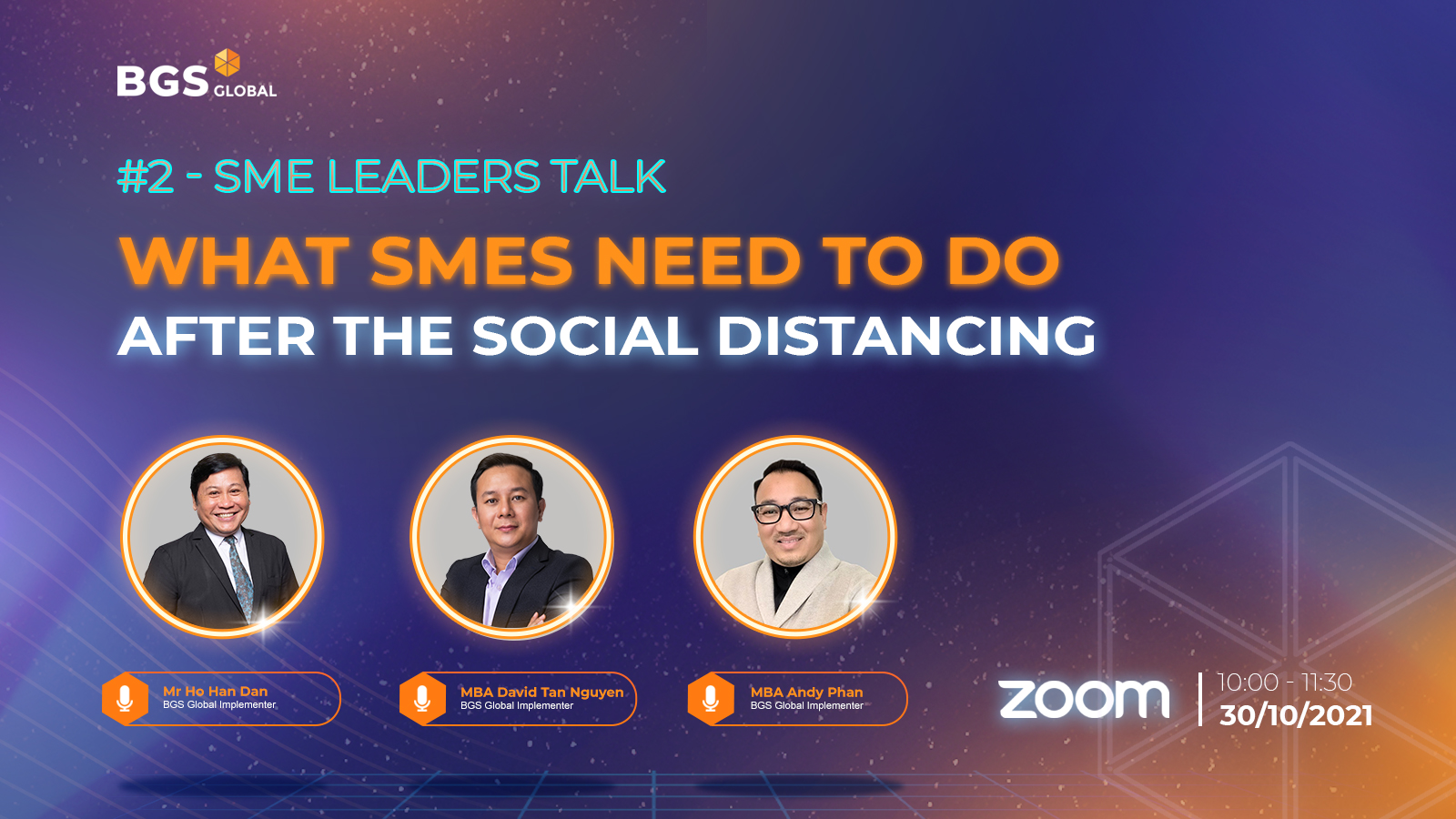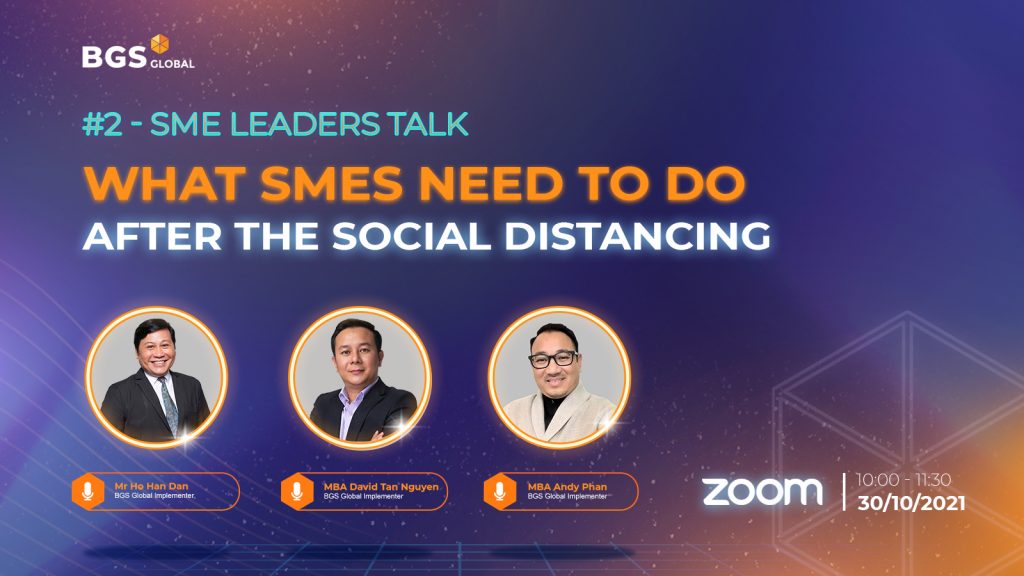 Lecturers in the seminar are experts from BGS Global including:
MBA. David Tan Nguyen: more than 20 years of consulting experience in Corporate Restructuring, Human Resources, BSC-KPIs, 3P Salary, Management System, Brand, Sales & Marketing. President of BrainGroup, Chief Strategy Officer of BrainMark Vietnam.
MBA. Andy Phan: US citizen, MBA from Western Michigan University, majoring in Real Estate, Finance, and Securities. He is an independent commercial investor and trader in real estate and securities in the United States. Consulting about real estate investment for the expatriate community in the US who wish to invest in real estate projects in Vietnam. American stock investment advisor.
Dr. Ho Han Dan: More than 20 years of experience in Sales & Marketing Management, consulting on business restructuring, Management system, Brand, .. CEO Quoc Dinh Cosmetics.
In the first part of the program, BGS Global experts discussed issues surrounding the current situation and difficulties that small and medium enterprises face when the social distancing is over and business activities gradually recover.
According to Dr. Ho Han Dan, during a long period of social distancing, there are quite a few small and medium enterprises that have gone bankrupt and winded up a company due to insufficient maintenance costs. Besides, there are many businesses that try to maintain and wait until the lockdown ends to recover. And this is the decisive moment, if businesses do not grow back quickly, they will be left behind the race.
According to MBA. Andy Phan, businesses in the US have also been doing many operations to get ready to come back strongly after a long time of being affected by The Covid 19, which is similar to the situation in Vietnam.
With the above situation, the advice that MBA. David Tan Nguyen for small and medium businesses need to do immediately is to restructure the business management system, build an action plan towards the right business goals, build a sales marketing plan, re-arranging staffs appropriate to the current size of the business, assessing the health index of the business, etc.
Continuing the seminar is the Q&A section, which is a great opportunity for businesses to ask questions and listen to the advice from BGS Global experts.
The estimated time for Q&A was 30 minutes, but in reality, the program lasted more than 1 hour because there were many questions asked and BGS Global experts wanted to answer properly for all attendees.
At the end of the program, BGS Global hopes that, with the sharing from BGS Global experts, it will partly support business owners come back to the race after the lockdown.
BGS Global.